Parents are our partners!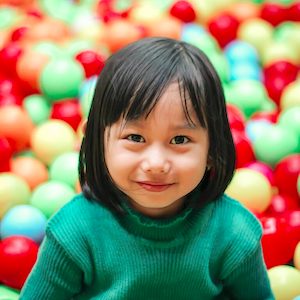 We know that choosing a nursery is a very important and often a difficult decision for parents. Our aim is to make this a stress-free choice and process for you so that your mind can be at ease to ensure the start of a great parent partnership. We encourage parents/carers to have a chat with us and if possible to arrange for a tour of our nursery.
Contact us on 020 8771 7230 / 07398 757569
or email: info@chosentreasures.co.uk
For admissions please download an application form or collect one from the nursery. This needs to be completed and returned prior to children joining us.
What you need to know...
The nursery operates a first come first served basis for children recorded on the waiting list the day we receive your application form and non-refundable registration fee.

We give priority to siblings already attending the nursery however, we consider other factors when offering a place. These include extenuating circumstances affecting the child's welfare or the welfare of his/her family.

We are an equal opportunity setting and we embrace diversity irrespective of class, ethnic origin, gender, race or religion. We have a nursery SENCO (Special Educational Needs Co-Ordinator) who is trained to work with children with special needs. The SENCO will liaise with other professionals (with the parents' consent) such as Early Years Inclusion Officers, Speech and Language Therapists and Health Visitors to gain further advice in supporting each individual child.

The SENCO and the key person will work collaboratively to ensure that these targets and strategies are implemented. The nursery welcomes from all backgrounds and supports children with English as an additional language to be confident learners in an environment that is welcoming. Activities reflect wide ranging cultures.fake rolex kaufen Cultures are reflected in toys, books and images.
Fees.
We provide flexible childcare services with competitive prices. Free information will be given to you on request.